Comprehensive Chiropractic Care

!
Visit us in Clio, MI and we can help you with back pain, neck pain, auto injury, disc pain, headaches and sciatica. Find meaningful pain relief with comprehensive chiropractic care designed to target the source of your discomfort. We provide a clinical setting where families can receive quality care. All of our patients receive attentive service in a relaxed setting. We accept many major medical insurance plans. For those without insurance, we do provide affordable care. We treat a variety of common pain-related musculoskeletal issues, including:
We also believe in educating patients and the community on the benefits of chiropractic care and preventative treatment. We want patients to be informed about their health. We are happy to provide consultations to better understand your individual health history.
Contact our office today
to schedule your risk free consultation with a chiropractic physician. We base our approach to treatment on the belief that every individual deserves quality healthcare.
Neck pain
Back pain
Headaches
Disc problems
Sciatica Pain Relief
Arm Pain/Numbness
Arthritis
Auto Injuries
Carpal Tunnel Syndrome
Dizziness
Fatigue/Lack of Energy
Foot Pain
Hand & Wrist Pain
Hip Pain
Joint Pains
Knee Pains
Leg Pain/Numbness
Lifting Injuries
Migraine Headaches
Pinched Nerve
Shoulder Pain
Spinal Curvatures
Spinal Injuries
Sprain/Strain injuries
Stiffness
Stress/Tension Headaches
Tingling and Numbness
Whiplash Injuries
Work Injuries
The human body is a miraculous instrument with a unique ability to heal when given the proper care. We do our best to keep your amount of treatment to a minimum while producing effective results based on your specific goals.We incorporate new techniques into our treatment plans to further ease your worries and improve your overall comfort level. Your condition and related symptoms are carefully evaluated to determine the root cause of your pain or discomfort. Even if you're dealing with a chronic condition, we may be able to recommend a specific approach to treatment or therapy to provide some much-appreciated relief. We do our best to provide cost-effective treatments without sacrificing the quality care you deserve.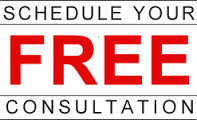 Call today for additional information about our risk free consultation or to schedule an appointment.
Hamilton Spinal Care Center
: Meaningful pain relief for everyone!
Our ServicesWe offer Chiropractic and Massage services for comprehensive treatment.