Chiropractic FAQs
Coming to a chiropractor for the first time can be stressful. If you've never been to a chiropractor before, it's likely that you don't know what to expect. To make the process easier and less stressful for new patients, we have created this New Patient Center. Here, you will find answers to frequently asked questions.
(click the question to see the answer)
1 What should I expect when visiting a chiropractor?
During your initial visit with your chiropractor, the focus will be primarily on diagnosis. Your chiropractor will likely begin with an interview to better understand your individual health history, placing special emphasis on any potential spinal problems. A physical examination will also be conducted, possibly including X-rays and tests to determine both the extent of injury and whether or not chiropractic care is right for you. Once your chiropractor has determined that you are a candidate for chiropractic care, a treatment program will be individualized to meet your needs.
2. Will I have to continue seeing a chiropractor forever?
This is a common question, and although many of our patients have been with us for years, the answer is no. There are specific conditions that may require extended treatment, but typically, our patients feel better within weeks, not years.
3. Are chiropractic services covered by my insurance?
Every health insurance policy has different policies in regards to chiropractic services, but most insurance companies will cover 80 to 100 percent of all our procedures. To avoid any confusion, our office will check your benefit coverage for you. We will never charge you until after you know the expected costs. For more information about the insurance we accept, please contact us.
4. Can I see a chiropractor if I have a bulged or herniated disc?
Hamilton Spinal Care Center has treated many patients with bulging discs, slipped discs and herniated discs, and for the majority, our treatment helps patients avoid surgery.
5. I had back surgery. Can I see a chiropractor?
Yes. It is common for almost half of the individuals who have surgery performed on their spine to have their original symptoms return over time. In addition to helping to prevent the need for surgery in the first place, chiropractic treatment can help reduce the need for repeat spinal surgeries.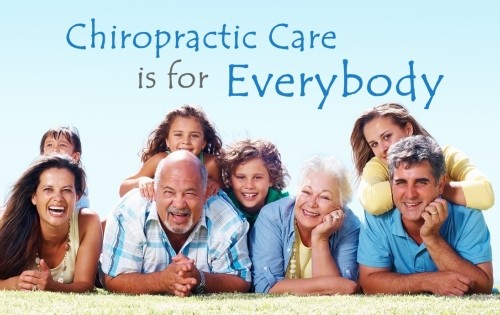 6. Should I visit a chiropractor after an accident?
After an automobile accident or other types of accidents that result in acute pain or immobility, you should go to the emergency room or see a medical doctor. They will offer immediate treatment and collect the appropriate imaging and documentation. We recommend visiting us within five days of the accident to get needed relief from pain that exceeds painkillers.
Dr. Raoofi-Hamilton has treated many patients who suffer from pain as a result of an auto accident.  What many patients may not know is, often, the pain is worse in the days following the accident, and sprain/strain injuries can last for many months if left untreated.   Chiropractic treatment can help to speed up the healing process.

9. Can chiropractic adjustments benefit athletes?
Yes. When combined with sport-specific exercise and stretching, adjustments can help athletes feel better and improve their performance.
10. Can I crack my own neck or back?
Cracking your own neck or back may feel good at first, but the long-term effect can be harmful. Our doctor has the training and experience needed to properly adjust your back, resolving issues in your muscles and ligaments, so you don't feel the need to crack your own neck or back.
7. Is it safe to see a chiropractor during pregnancy?
Yes. Chiropractic treatment is safe during pregnancy, and many methods, including low-force adjustments, can help to reduce pain, improve pregnancy, and often helps to make labor and delivery easier on both mom and baby. At Hamilton Spinal Care Center, our adjustment methods are always adapted to meet the patient's unique needs, weight, age and condition of health.
8. Can chiropractic adjustments benefit my kids?
Yes. Gentle, noninvasive and drug-free, chiropractic adjustments treat, resolve and prevent a wide range of health problems. Recent research by the International Chiropractic Pediatric Association (ICPA) found spinal manipulative therapy safe and successful in treating children of all ages.
Six more reasons for children to see a chiropractor:
To encourage good neural plasticity (brain and nerve development)
To support their child's overall health and well-being
To help strengthen their child's immunity and potentially reduce the incidence of colds, earaches and general illness
To encourage good spinal posture
To help improve a child's ability to concentrate
To assist with bed-wetting and sleep issues
Your child's health is their greatest asset.  Explore all possibilities you have to strengthen your child's health.

If you don't see the answer to your question, please contact us for more information.
Have questions about chiropractic treatment or how it will help you? Discuss your specific concerns and issues in a risk-free consultation with the doctor.  Contact us today and ask for a consultation.
We hope this helps to answer any questions you may have and make your experience as a new patient a positive one. If you have any other questions about our services, what to expect during your first appointment or need more information about becoming a new patient, please contact us today.